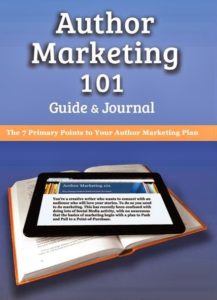 Marketing is a big freaking deal when you're trying to be a professional author. Which is unfortunate, because it feels like an exercise in futility. "Focus on the marketing things you like to do!" is a common nugget of wisdom from the pros. But what if you don't like any of it? Then it sucks to be you!
Okay, there's a teensy bit of it I liked, which I'll detail later.
For my latest release RECKONING in July, I decided to put together a no-kidding-for-real marketing plan, detailed below, along with my assessment of its effectiveness. Results may vary from author to author, but in case you plan on trying your hand at publishing a book and your publishing company (if you have one) offers little to no marketing backup – which is unfortunately typical – then at least you can use my toiling as a place to start!
The key metrics are: 1) website traffic; 3) newsletter subscribers; 3) books sold. The first two in theory should directly lead to the last.
Schedule daily Facebook posts once a week – RESULTS: minorly effective; most posts had a fairly low # reached rate, though the number of people following my feed did steadily increase over time, so a slight positive net effect
Write a blog every two weeks (STRETCH: once a week) – RESULTS: ineffective; writing posts is important to keep your website from growing stale, but I had very few comments on any of my posts, making interactions with my potential audience non-existent
Spend 10 minutes each day liking/responding to other author's Facebook posts; RESULTS: ineffective; okay, this is my fault because I didn't do much of this; I'm just not a social media person, and perusing Facebook feels more like a chore than a way to keep up with friends
Compile a list of authors for blurbs/reviews – RESULTS: N/A; I didn't end up doing this due to the intensive logistics required, though I might try it for my next release

Send author requests for blurbs/reviews
Offer to send authors all three books
Send ARCs to those who respond; follow up with those who don't respond
Have some suggested blurbs ready to make it super-easy for authors short on time

Compile list of romance book review blogs, ask them for reviews – RESULTS: effective; though I didn't get reviews in any major blogs, the ones I did get were good and resulted in some traffic to my website  
Update website to focus on my story, not my books – RESULTS: ineffective; I thought about doing this, but decided against it; this is more of a strategy for someone releasing a non-fiction book, where an author's personal story or expertise is relevant to the book

Focus on what makes me unique/newsworthy/worth following, and what I can do for my readers
Books should be secondary focus (even though primary goal is to sell books)

Find out what a pre-sales list is, try to make one myself – RESULTS: N/A; didn't need to do this 

Pre-sales list is a list of places that will pre-sell your book, like Amazon and Google
Already have pre-sales going on via my publisher, so don't need this

Create a sell sheet – REVIEW: N/A; didn't need to do this

Used to convince bookstores to sell your books
Not necessary for me

Create an online media kit – RESULTS: effective; the online press kit was helpful to send to possible reviewers and anyone else who asked for more information, though the press release was unnecessary

A PDF file or webpage (most ppl prefer PDF, cuz it's easier to copy from) that bloggers or other media people can use to quickly write a story or review about your book
Keep it simple; ppl want to easily skim it and find the info they need
Include in the kit:

A press release, usually the one you write for the book's launch.
Author bio, including previous publications and qualifications to write the book. Include author's platform information. (keep it very short)
Author photo, and it's smart to include high-resolution files for print and low-resolution for online use.
Book photo, with the same resolutions as the author photo.
Any awards the book or series has won
Testimonials
Sample interview questions and Q&A
Excerpts from the book and sample chapters
Links to everything and contact info
Here's a good example: <https://michaelhyatt.com/platform/media

E-mail press release to media and bloggers – RESULTS: ineffective; even though I subscribed to HARO (Help A Reporter Out website), it became clear over a few months that nobody was looking for a story like my press release; this could be useful for non-fiction books where an author wants to advertise the fact they're an expert at something
Create some memes (put name & website on them) – RESULTS: effective; good for sending to bloggers who reviewed my book and posting on my website
(maybe) Create a book trailer – RESULTS: N/A; didn't end up doing this, but worth a try for my next release
Come up with special promotion offers ~1 month before book release – RESULTS: mostly ineffective; offering Amazon gift cards to people who signed up for my newsletter or commented on a post had a negligible effect on book sales; probably better than nothing, but mostly a waste of money as people would sign up for the gift card, then unsubscribe shortly after; need less costly promo offers next time, or none at all
Day-of live Facebook celebration – RESULTS: ineffective; gave away books to my friends, ended up talking to myself for three hours while no one watched; either don't do again for next release, or keep it to an hour with a specific structure/script that I can edit and use later
Set up a blog tour – RESULTS: effective; writing guest blogs was probably the best tactic in my strategic toolkit, as I usually had a (small) surge of people who signed up for my newsletter after my guest blogs were published