VENGEANCE
Coming September 6, 2016!
Not every Valentine is a saint . . .
Corruption. Greed. Illicit sex. Murder. Private investigator Valentine Shepherd thinks she's seen it all, and her strange ability to glimpse the future gives her an edge no one else in the world has. But when her fiancé is killed trying to exonerate his client, billionaire Max Carressa, Val makes it her personal mission to bring the people responsible to justice, no matter the cost. Convinced the two men are linked by more than attorney-client privilege, she enlists Max's help in her investigation and gets more than she bargained for . . .
On the run, Val and Max must uncover who wants them dead and why. The answer leads them to a conspiracy that has Val herself at its center. She doesn't understand how or why, but time is running out to expose the truth and escape the danger she knows is coming . . .
Available soon in digital format – Pre-order now!
---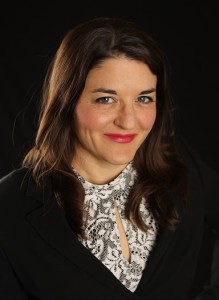 I'm Shana Figueroa, unappreciated and humble literary genius.
I'm a published author who specializes in romance and humor. I live in one of those cold states with my husband, Chris, two young daughters, and two old pugs. I enjoy reading, writing (obviously), martial arts, video games, and SCIENCE—it's poetry in motion!
My goal—besides becoming rich and famous, and staying young forever so I can enjoy it all (come on, science, don't let me down)—is to do something new and different with romance and erotica. I love romance and want to take the genre to places it's never been before, so I took Toni Morrison's advice and wrote the books I want to read. Hopefully you'll want to read them, too!
---
Also available by Shana Figueroa:
SPICE OF LOVE
True love—a force so powerful it's altered the course of history, brought nations to their knees…and launched a dozen reality TV shows. What better place to find one's soul mate in the 21st century than on national television?
Genevieve Costa is a jaded, cash-strapped journalist and widowed mother still reeling over the death of her husband three years ago. Through a stroke of strange luck, she scores a spot on a reality television show called The Spice of Love, where multiple women date one man in the hopes that he'll fall in love with them and propose in the season finale. Geni, however, has a different objective—to expose the dark secret of this season's rich bachelor and secure herself a desperately-needed promotion and raise. Besides, finding true love on a reality TV show is impossible…
Blaise Moreau has had it with his job as executive producer of The Spice of Love. Embroiled in a messy divorce and unable to see his beloved son, he can barely muster enough energy to promote the "true love" and "soul mate" baloney he used to believe were real. He'd quit if he didn't need the paycheck to fund his divorce lawyer so he can see his son again. Blaise is desperate for an easy, boring season…
Too bad he let Geni Costa on the show.
As Blaise scrambles to pick up the pieces and salvage the show while Geni blows up one date after another, he finds himself irrationally drawn to her…but she's supposed to fall in love with the bachelor, not him. And for Geni, what began as a financial opportunity turns into something more when against all reason she finds herself falling in love—but with the bachelor, or the head producer?