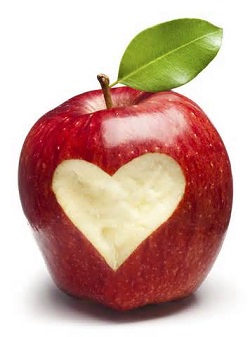 RWA's monthly publication has been running a series of articles on core themes lately. A core theme is an idea that connects an artist's entire body of work, like a tagline. For instance, Shonda Rimes's core theme is "You are not alone." A core theme should arise organically from whatever a (in this case) writer likes to write about. Picking a core theme ahead of time is probably not a good idea – nobody wants to experience someone's painful shoe-horning of a Deep Meaning into their story, i.e. "Every scene has pink flowers, because they represent innocent love! Get it???"
After writing about a dozen short stories and four novels (two published so far), I've realized what my core theme is: Love is Power. So, contextually, what does this mean?
Well, here's the thing – if you've been keeping track of my stuff (the spambots sure have!) you probably think I'm a cynical, snarky negative Nancy. And it's true that whenever I get my creative juices flowing, I almost always go dark; it's just more interesting. Dark is fun.
However, big picture-wise, I'm a big ol' optimist. I believe in the innate goodness of humanity, I believe the world is getting better (and there's actual evidence to support this), and I believe love is more powerful that hate. In fact, I believe love is one of the most powerful forces in the world. People do a lot of good – and bad – things for love. It doesn't actually conquer all, but, on the whole, it pushes in the direction of good.
I've always been fascinated by the way human emotions profoundly and irrationally affect the decisions we make, even causing us to act in ways that aren't in our best interests. All of my stories include this element in some way; specifically, how love empowers people to embrace the greater good and make the right decisions, even if they suffer for it. This is also why I'm drawn to the romance genre, which is all about the power of love!
Here's the Valentine Shepherd series, broken down into specific themes or taglines:

Bottom line: If complicated love is your jam, then I'm your woman!
Hit it, Celine!