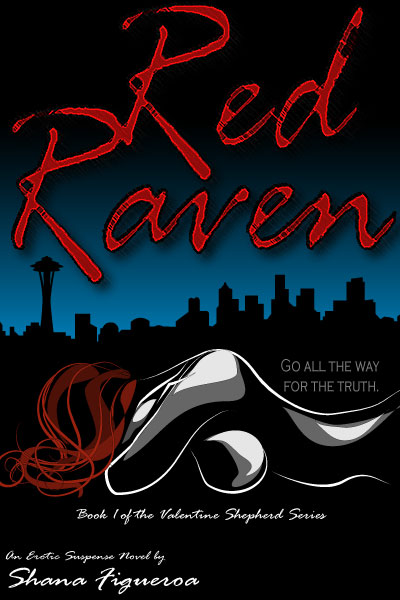 How far would you go for the truth? For Valentine Shepherd, the answer is: all the way.
Valentine (Val) has a strange ability: she can see the future during sex. She uses her ability to track down criminals and solve crimes as a private investigator in Seattle. After one of her visions of the future inadvertently leads to her fiancé's death, she vows to bring his murderers to justice.
On the hunt for her fiancé's killers, Val crosses paths with Maxwell (Max) Carressa, a dark, mysterious millionaire suspected of killing his father. Max has secrets of his own—secrets that Val won't let him keep buried. Despite the danger they pose to one another—Max's volatile temper beneath a layer of cool, Val's relentless digging into Max's past—the P. I. and the millionaire reluctantly join forces to uncover a vast conspiracy that quickly swallows both their lives… and their hearts.
Max and Val find themselves on the run and outmaneuvered at every turn by mysterious forces that also have uncanny knowledge of future events… but Val always thought she was the only one with the strange ability to see the future. Could there be others? And why does she find herself powerfully drawn to Max, even though he could be a murderer for all she knows about him? Is their intense attraction natural—or are they merely pawns in a world-wide conflict to control the future?
RED RAVEN is not your average romantic thriller—it's a fast-paced, erotic suspense with a paranormal twist that will have you hooked from the very beginning. With a strong heroine, complex characters, exciting love scenes, and a dark, labyrinthine plot, RED RAVEN will keep you guessing until the end.