Introducing Zora Lang, My Mystery Author Alter Ego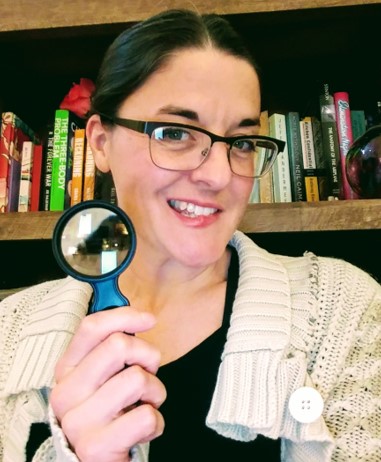 Zora Lang is the pen name Shana Figueroa uses for her mystery novels, including the upcoming contemporary mystery Identity (…working title; final title pending).
Identity is the first novel in a series centered on amnesiac mystery novelist April Harlow and the quaint Maine town of Friendship Cove where she lives and draws inspiration for her stories. April used to be a successful murder mystery author, until a car accident wiped away her memory. Now she's trying to adjust to her old life, including Old April's secrets—secrets that hint at a real-life murder. But when she realizes practically everybody in "sleepy" Friendship Cove is hiding a dark secret, who's to say what's real and what's fiction?
And when April discovers she has a nasty temper she struggles to control, she's forced to look in the mirror and ask the old and new versions of herself: Are you capable of murder?
Zora Lang loves a good mystery, especially a story with an intricate plot that comes together like a Swiss watch at the end. She specializes in contemporary mysteries with unforgettable characters battling dark forces with even darker humor.